Oncological physiotherapy is a speciality of physiotherapy that helps the cancer patient to live through the process of the disease and its medical treatment. 
The aim of oncological physiotherapy is prevention, recovery, and readaptation to a patient's functional capacity, trying to minimise the impact of the side effects derived from the disease and its oncological treatments, thereby increasing the patient's quality of life.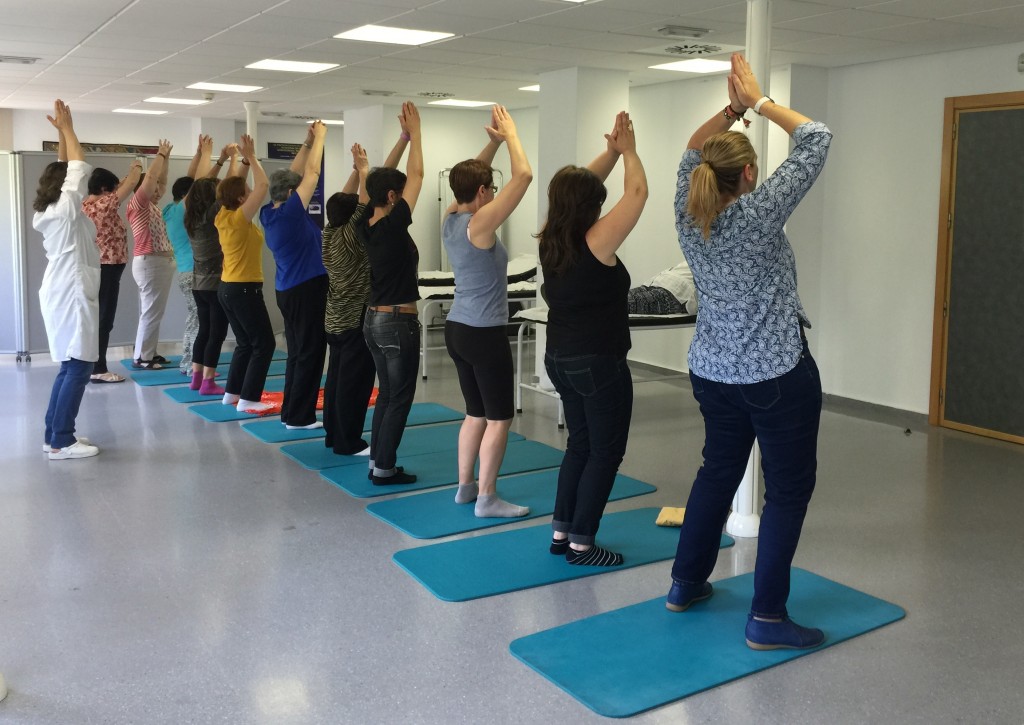 The Physiotherapy Unit is part of the hospital's Tumour Committees (breast, head and neck, sarcoma, gynaecological, and lung), where it performs a specific activity for each tumour type.
The IVO's oncology physiotherapy unit is present at all stages of cancer patients' illnesses.
The IVO's oncological physiotherapy unit provides care in different areas: Outpatient, Hospitalisation, and Home Care
The IVO's Oncological Physiotherapy Unit uses different physical means (therapeutic exercises, kinesitherapy, massage therapy, electrotherapy, ultrasound therapy, infrared therapy, cryotherapy, biofeedback) to prevent and patients from experiencing the side effects of the disease and treatment and to help them recover. In the event of post-treatment sequelae, it will readapt the patient's functional capacity, minimising the negative impact and increasing their quality of life. 
The oncology physiotherapy unit also undertakes preventive and educational projects.
Physical Therapists
Alicia Palop Moscardó
Juan Bta. Portolés Simeó
Elisa Bañuls Sendra