This is the end of a year in which, once again, the staff have proven to be this Institution's most important asset. Thanks to them, we have been able to face the healthcare crisis we went through, caring for nearly 30,000 cancer patients.
Our activity report means much more than just data. It represents the work capacity, commitment, involvement, and dedication of each and every one of the professionals of this institution, who have put all their efforts into offering quality, personalised, and cutting-edge care service, focusing on the oncology patient and his or her family. 
Since the beginning of its activity as a pioneering specialised oncology centre in Spain, the IVO has consolidated its position as a national and international benchmark for cancer treatment.
We remain faithful to our commitment to the progress of the institution, seeking excellence. So, in 2022, we have made a great effort to improve the technological equipment and our facilities.
In this way, we have completed a cycle of technological renovation that has culminated with the incorporation of the two most advanced linear accelerators in the Valencian Community. The Halcyon model and the VARIAN TrueBeam model are the maximum exponent of state-of the art radiotherapy. A technological bet oriented to successfully address any therapeutic procedure however complicated it may be, and to offer our patients treatments quickly, with maximum precision and safety.
We face 2023 firmly resolved to maintaining the quality standards that set our service to society apart, offering direct and humane treatment to our patients.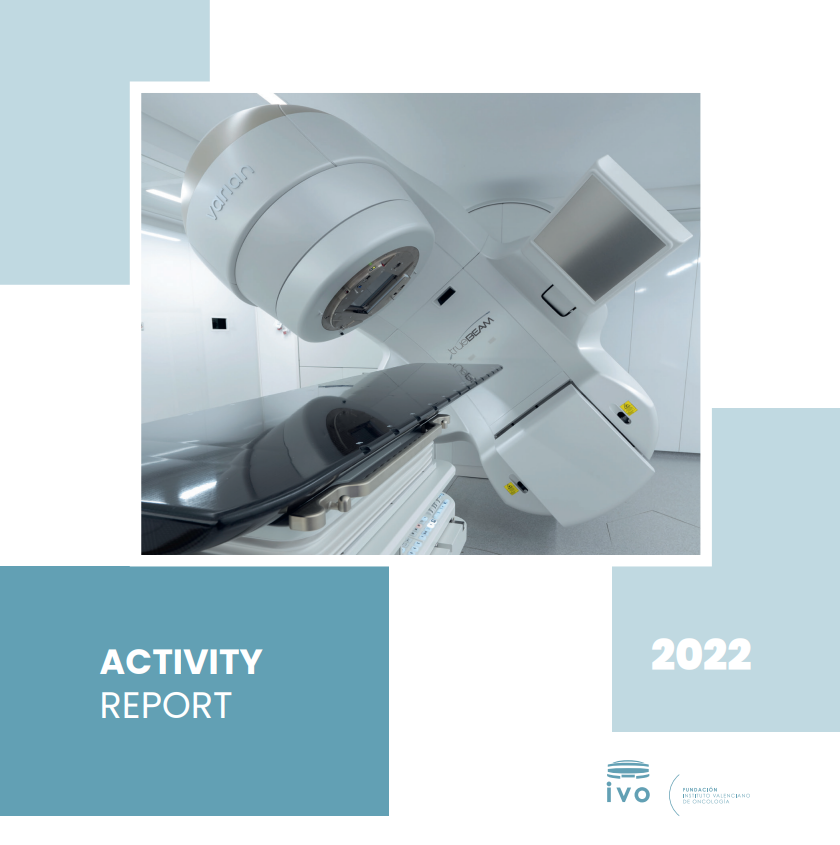 The IVO has focused all its efforts on providing quality, personalised, and cutting-edge care service, keeping cancer patients and their families at the heart of our work.